PERMANENT SECRETARY MWAKALINGA ORDERS TEMESA TO CARE FOR AND RESPECT HUMAN RESOURCES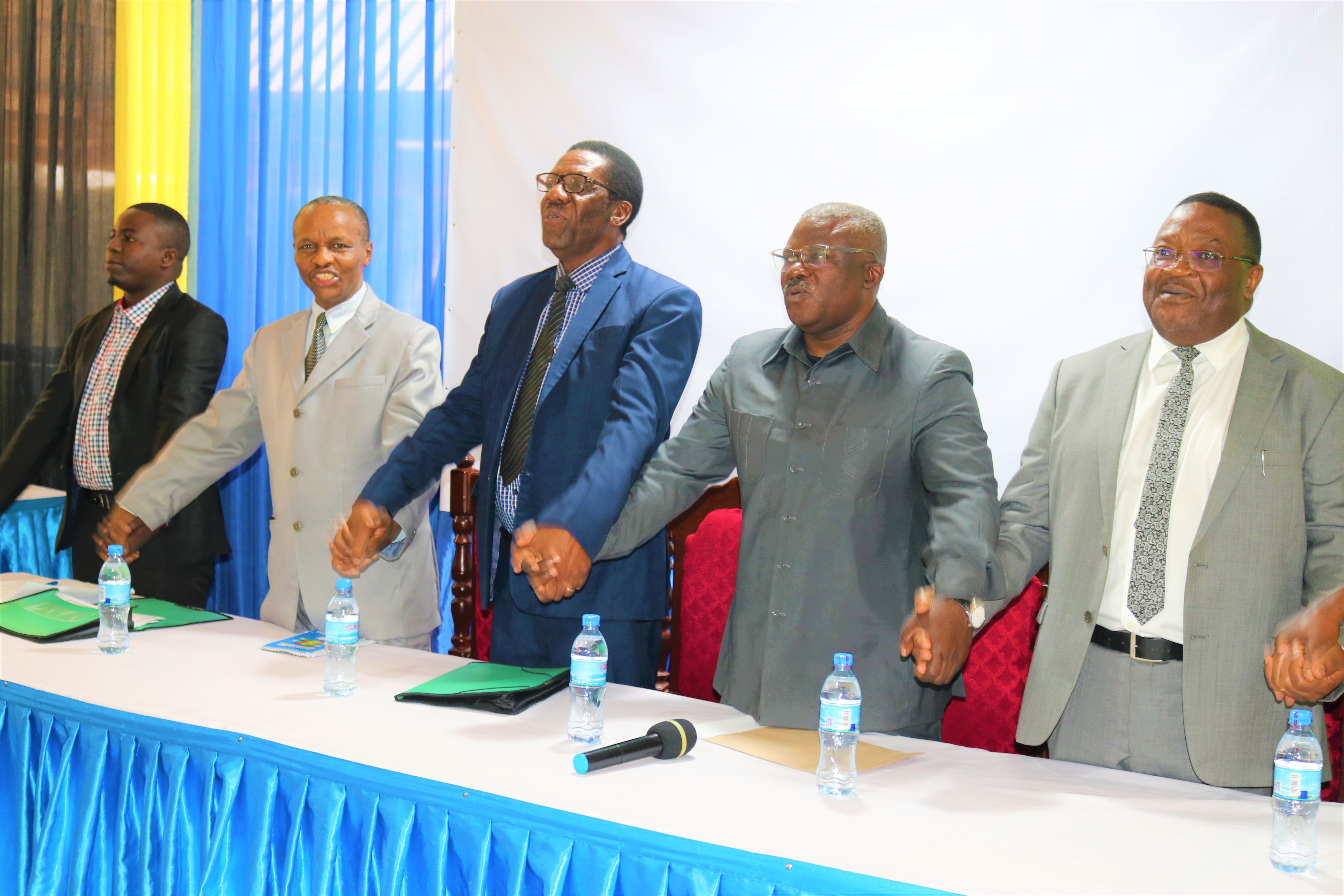 Posted On: September 11, 2020
Permanent Secretary Ministry of Works, Transport and Communications Arch. Elius A. Mwakalinga has urged the Agency to use the Staff Council to ensure that they involve employees in matters pertaining to the future of the Agency, including decision-making, in order to establish the concept of unity in the performance of its duties.
Arch. Mwakalinga made the remarks today while opening a meeting of the Tanzania Electrical, Mechanical and Electronics Services Agency (TEMESA) Staff Council meeting held at the VETA Technical College Conference Hall in Dodoma where he urged TEMESA to ensure that it creates harmony, relations and co-operation between staffs and adherence to the values of public servants.
"Money is a resource but not people, if you leave money today, tomorrow you will find it right there, but human resources are the ones who keep that money, human resources are the ones that operates on the the ferry, they are the one that are going to fix the electrical systems. " Said Arch.Mwakalinga. He added that human resources are what enable the institution to operate creatively and responsibly to ensure that the institution moves forward so human resources should be respected and maintained.
He also instructed the Agency to ensure that they go back and look at the discussions and agreements reached at the previous Council meetings and work on them to see which ones they have implemented and which ones they have failed and why and if they are still there and are being implemented or not being implemented.
"Every year we will be writing letters to each other that this has been forwarded, this we have completed, after which we will have closed the discussion of what we have addressed." Stressed the Permanent Secretary and added that the discussion should be to identify the shortcomings, challenges and capabilities of the Agency in carrying out its core responsibilities.
Earlier reading a briefing, Chief Executive of the Tanzania Electrical, Mechanical and Electronics Services Agency (TEMESA) Engineer Japhet Y.
Maselle called on the Government to consider the possibility of creating a special fund to alleviate the heavy debt burden facing the Agency which undermines TEMESA's efforts in carrying out its responsibilities.
"We urge the government to look into the possibility of creating a fund to maintain the maintenance of its vehicles as it was in the past during the Government Mechanical Service Fund (PTMF)." Said Engineer Maselle.
The Chief Executive also requested the introduction of a spare parts procurement system directly from car manufacturers in collaboration with the Government Procurement Services Agency (GPSA) which is the one that has been mandated for joint procurement of Government vehicles where he said the system will ensure access to spare parts, genuine spare parts and at a reasonable price and thus will reduce the cost of maintenance of Government vehicles.