I AM SATISFIED WITH THE CONSTRUCTION OF THE MAFIA FERRY- PRIME MINISTER MAJALIWA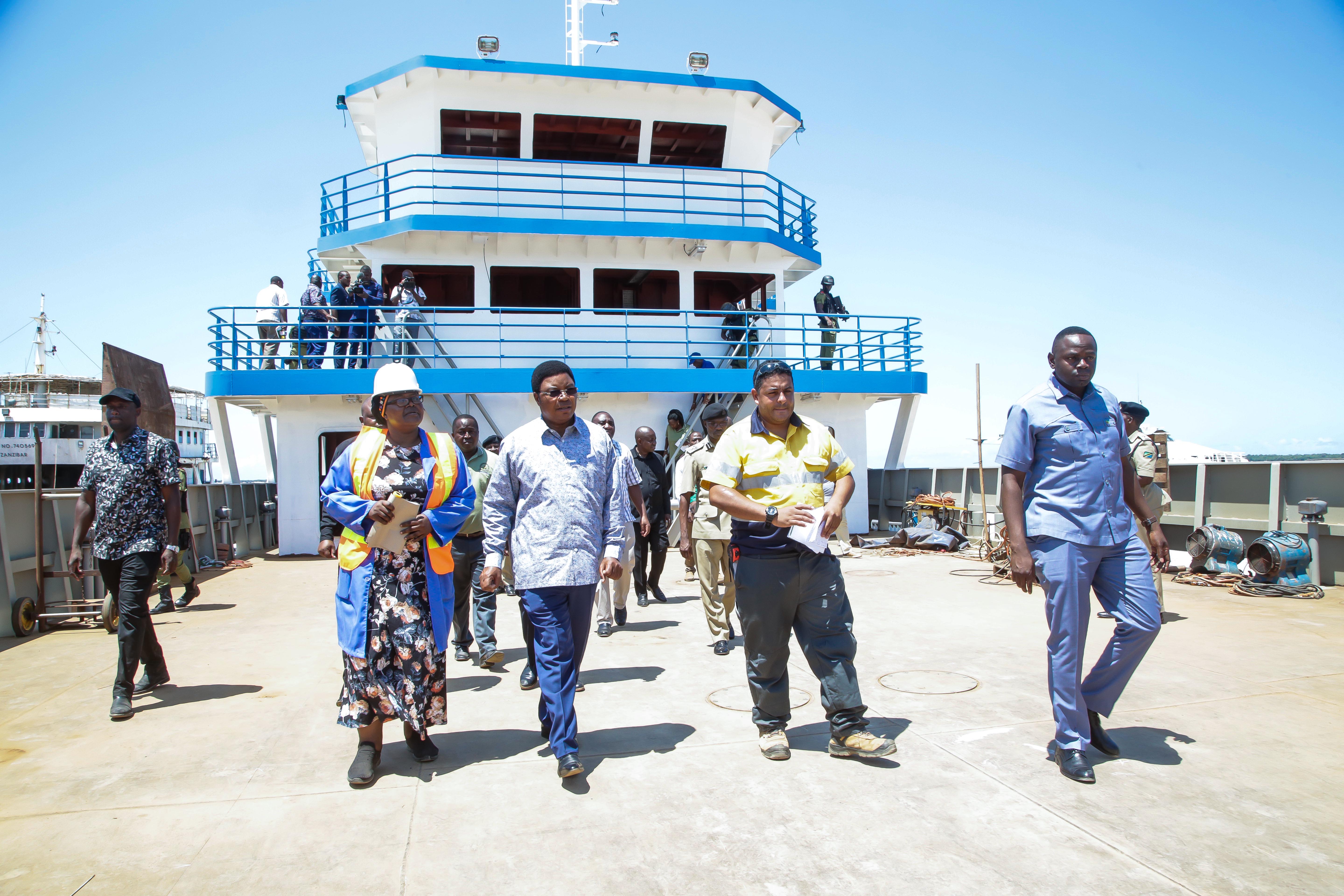 Posted On: October 05, 2020
The Prime Minister, Hon. Kassim Majawa is satisfied with the construction of a Mafia ferry that will provide transportation services for passengers and luggage between Nyamisati and the Mafia.
The construction of the 36-metre ferry and 12 metres wide has reached 95 percent and is capable of carrying 200 passengers and 100 tonnes of cargo. The construction has cost about 5.3 billion shillings.
Speaking after inspecting the construction of the ferry today (October 5, 2020) at the Songoro Marine company's yard in Kigamboni in Dar es Salaam, Hon. Majawa said construction of the ferry is the Government's strategy to continue building ferry going to the islands in the country.
"The message to Mafia is that this ferry is expected to start plying into the water starting next month, after each task is completed and TASAC will come to inspect that the quality of this vessel is completed, we believe the Mafia people transportation problem will now be over"
Hon. Majaliwa said, Mafia citizens are eagerly awaiting for the ferry to begin its journeys to facilitate transportation services including trade.
In addition, Hon. Majaliwa called on the Tanzania Electrical, Mechanical and Electronics Services Agency (TEMESA) to assist Songoro Marine to ensure the load of completion equipment of the ferry when it arrives at the port quickly so that Songoro Marine complete their procedures.
Hon. Majawa added that the construction of the ferry gives Tanzanians the assurance of connectivity with all areas in the country to continue doing their economic activities, facilitate communication and facilitate transportation costs.
Hon. Majawa also congratulated Songoro Marine's company for the construction of high-quality ferry and that the Government is currently consured by the country's ferry manufacturing company because of its ability to complete work in time and quality.